What is iron infusion?
Iron infusion is a rapid intervention to increase the iron level.
It is an ideal treatment for people who suffer from long term low iron level and their iron level doesn't increase with diet or iron supplement.
In this procedure iron is delivered to your body through your arm veins.
We are expert in iron infusion and just recommend this procedure for patients who have tried supplements and they still have a very low ferritin level or have anaemia.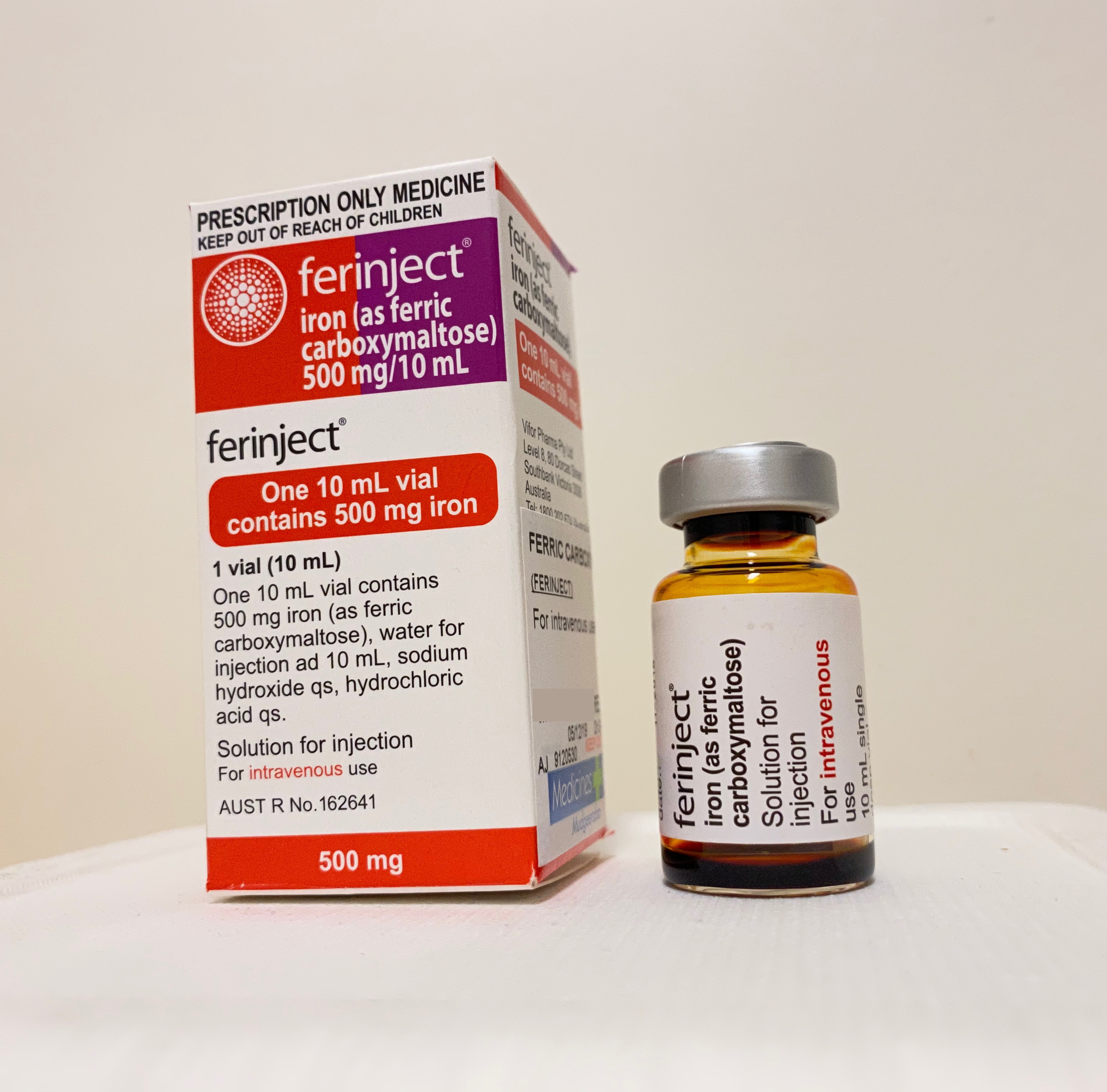 How much it costs?
The cost of infusion is between $150 -$190
You would get rebate from medicare immediately and after the rebate the out of pocket expense would be $70-100
You also need to purchase the ferinject from the chemist which would cost you around $40 ($6.50 with concession/health care card).
How long would it take?
The procedure usually takes 30-45 minutes
Each ferinject ampule contains 500mg iron which equals to 200 iron tablets
depending on the iron level we recommend two ferinject infusion at the same time
you will receive 500mg -1000mg iron during this time and the body iron stores increases rapidly
What are side effects of iron infusion?
There are a few side effects which might happen
Headaches
abdominal pain
nausea
blurred vision
the most serious one which is rare is anaphylactic reaction